OpenHR Travel Expenses solves your employees' expenses control, applying the most adapted technology.


Forget about endless employee paperwork and spreadsheets, errors and delays in payment of expenses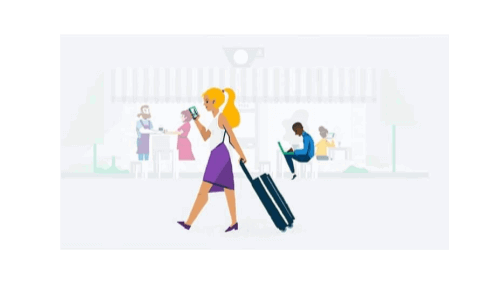 With OpenHR Travel Expenses you can design the concepts and amounts that can be applied by employees. The module is completely customize them by employee or by groups of employees. And it also allows you to change the currency depending on the place where the operations are carried out.
OpenHR workflow allows the information to flow and be approved by the whole management chain of your company. No limit to the number of levels, nor to the number of people responsible for each level.
You don't have to wait until you get to the office to transfer expenses to the system. Employees can do it directly from their mobile phones at any time. Take a picture from the mobile to the expense ticket and OpenHR will scan it and save it on the report. The geolocation, date and time of the entry is also stored securely.
FORGET ABOUT PAPER PROOF OF PAYMENTOS OR TICKETS . WITH OPENHR AND FROM THE MOBILE, YOU WILL HAVE THE INFORMATION ALWAYS ACCESSIBLE AND DIGITIZED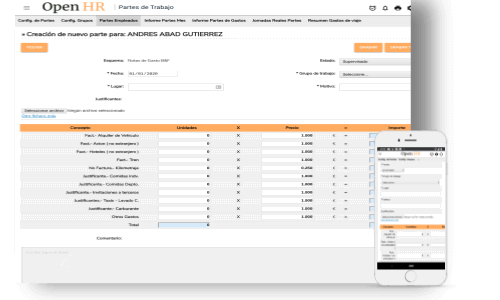 The head of the department will always have his team's expenses information, without having to wait. The information is always updated on the spot.
You can approve every single expense or make a massive approval to a group of expenses.
The reports/summary of expenses will be available for the whole organization, including the employee, who can consult his expenses or a summary of expenses between the dates he requires. This saves the payroll department time.
WITH OPENHR REPORTS YOU CAN EXPORT THE INFORMATION TO PAYROLL AND ERP TO ALLOW EASY INVOICING OF CUSTOMERS


OpenHR Flexible Remuneration allows you to manage the social benefits available to your employees


Inform your employees of the social benefits available to them in your company and save time in processing applications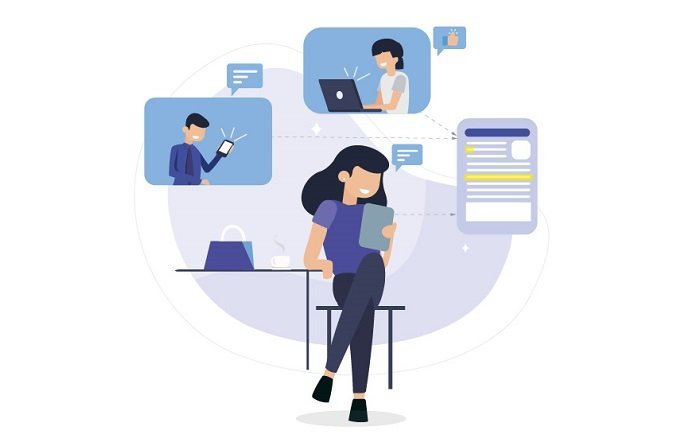 With OpenHR Flexible Compensation you will provide your employees with a tool to manage their own social benefits according to their specific personal and family situation. They will have at their disposal all the services and will be able to choose and request any of them directly or through the approval of their supervisors.
With our application system, based on OpenHR's Workflow, you will have a powerful tool to communicate with your employees. Our Internal Communication system allows you to communicate, in a fluid way, the benefits and possibilities available to employees.
Not only will you be able to make available to your employees daycare checks, medical services, food vouchers or gasoline checks, with OpenHR Flexible Compensation you will be able to let your employees know about the advantages that other companies offer to their employees; discounts, special financing, and much more!
SOCIAL BENEFITS AND SUPPORT FOR YOUR COMPANY'S EMPLOYEES HELP RETAIN AND ATTRACT CORPORATE TALENT AND ENHANCE YOUR COMPANY'S CORPORATE BRAND IMAGE