OpenHR Selection helps you solve your company's recruitment and selection needs
Forget about printed resumes and PDFs, and create your own job portal to fill the key positions your company needs. Manage your own CV database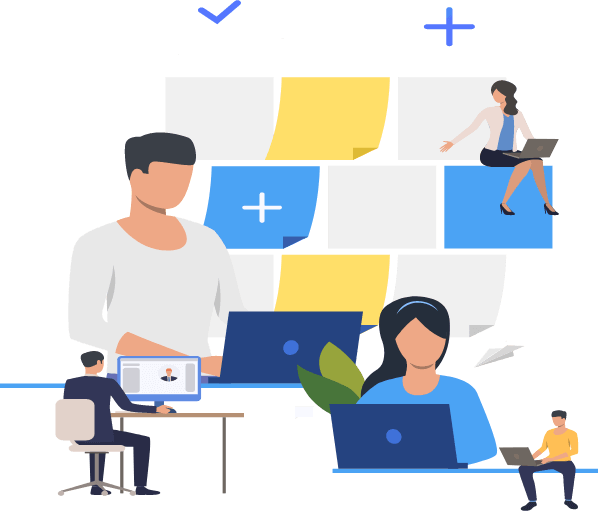 With OpenHR Selection you will be able to create your own internet job portal, without having to resort to websites or other companies. By creating your own portal you will establish the image and culture of your own company and be able to attract the talent that your organization needs.
We put at your disposal multiple functionalities of the portal so that your company can, among other things, configure the page that best suits your job requirements needs.
Candidates who wish to work in your organization can each manage their own curriculum, and update it when needed. This will save the recruiter a lot of time in updating data so they can focus on the searching and selection of candidates.
Create your own job offers and attract the best possible candidates. You will be able to publish the offers in the media that you consider can help to fill those talent vacancies and reach a wider audience, as well as insert in your offers videos and images needed to describe well your expectations.
DEFINE THE CURRICLUMS AND DATA YOUR COMPANY NEEDS TO HIRE THE BEST TALENT POOL
With OpenHR Selection you have different ways to find ideal candidates in the CV Database.


Direct searches. You can search the optimal candidate by filtering certain fields of their CV's. Searches can be stored and used by managers or team members.
Selection by phases. Defines the different phases of each election process, conserving the history of the process and the candidates who have participated in it. Integrated employee notification systems.
Showcase your vacancies. Post your job opportunities and create your own provision with all resumes that meet your criteria though automatic merit-based evaluation fully commensurate with your company.
Define the resumes your company needs. With OpenHR Selection you can customize each section of a resume and even the data you want candidates to enter. This facilitates active job searches by candidates and conveys a clear idea of the jobs your company needs.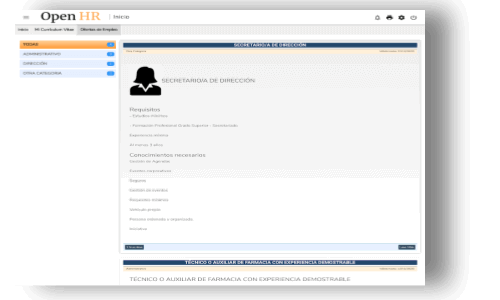 OPENHR SELECTION CONNECTS THE POSITIONS YOU NEED TO FILL WITH THE BEST JOB SEARCHING SITES, SPECIALIZED PORTALS AND UNIVERSITIES