OpenHR allows you to centralize the Performance Management and Evaluation of your company's objectives
With OpenHR we save time by making evaluations available to employees and managers directly on their devices, no time wasted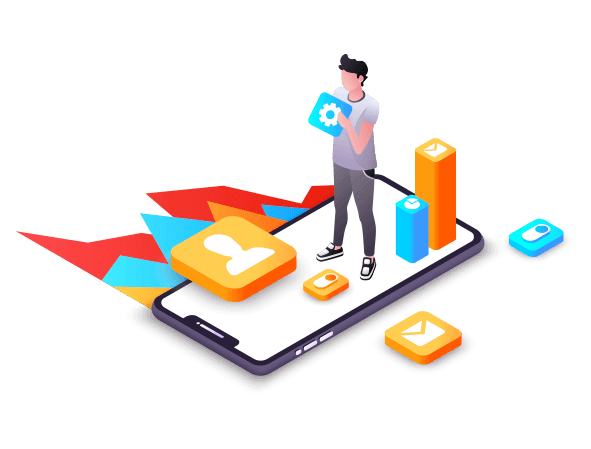 IMPROVE YOUR COMPANY'S PRODUCTIVITY BY OPTIMIZING WORKFORCE DEVELOPMENT
Create your own corporate competency catalog to guide supervisors and employees to better understand the purpose of the assessment. By doing so, they will have a much clearer understanding of the needs to be covered for each position in the company.
Design your Competences in a simple way and avoid wasting work teams time. With multiple evaluations for each competence model. Each employee can have more than one evaluation by assigned projects. Evaluations can be compared between different periods to analyze employees' evolution.
Create factors, subfactors and all evaluations according to your company and employees from any computer and mobile device. The program includes the possibility of adding text boxes, so that managers and employees can further detail the answers provided.
Self-service evaluations, 180º and 270º. Get a complete analysis of your employees thanks to the data collected from the different feedbacks received. Employees and managers notifications within the approval cycle.


Offer your employees the best experience
Manage the productivity of your employees in an agile, fast way and with a total employee experience
Role-based. Scores are made automatically, depending on the roles and the stature of the objectives in your organization.
Evaluate your employees' objectives based on general, group and individual objectives. This will allow you to analyze the results that your employees are required to reach from all management points of view. Create all evaluations, in the time period you need to analyze your goal achievement.
Analyze the results at individual and group level and you will have a complete picture of performance and productivity.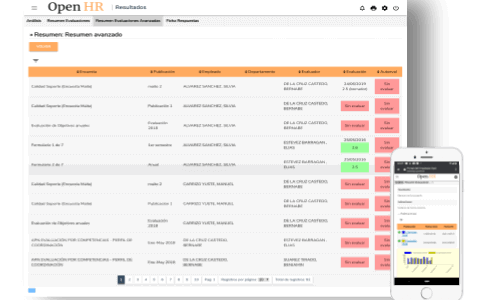 Centralized reports and results on mobile devices and employee's computers, middle managers and management. With easily accessible dashboards and performance reports, you'll have key information at your fingertips, from team project completion rates, to configurable performance ratings, identified training needs and recommendations of any kind.


Self-assessment, 180°, 270°. A complete and flexible system to receive and offer total feedback.