OpenHR offers your company the technology that best suits your needs. With OpenHR Core you will have all the tools to completely deploy People Management and develop an agile and effective Internal Communication in your company
You can manage your company's Human Resources from your mobile, and from any location.
Employees, middle management and management will have at their disposal at any time, the most relevant and solid information for the administration of the company
OpenHR is a state-of-the-art software that incorporates the most advanced features for organizations The digitalization of all Human Resources areas is possible with OpenHR OpenHR offers you a very high degree of customization that adapts to the particularities of your company Each site manager will be aware of all his personnel in a segmented way.
EACH MANAGER WILL ONLY SEE THE DATA OF THE EMPLOYEES THEY ARE IS IN CHARGE OF.


---


Multi-language

OpenHR incorporates a translation system within its programming core. Each employee company can choose their preferred language without having to change the system.
Our platform is currently in Spanish, Catalan, Basque, English, German, Dutch, French, and Italian.
The system allows you to implement new languages, in a simple and fast way, without hindering your daily tasks. Without depending on the software manufacturer to do so, or any obstacle when your OpenHR needs to be updated. A totally transparent process for the company.
---
Multi-Payroll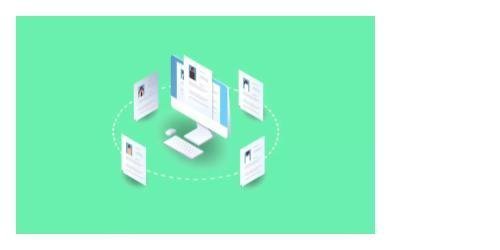 OpenHR does not have a payroll software, however it synchronizes data from most payroll programs on the market. From Spain and the rest of the world. Either through automated spreadsheets or directly through proprietary APIs.
We connect with A3 payrolls in NOM and Equipo versions, SAGE, Castilla Software Applications, in Delta and Epsilon versions, Foke, Aplifisa, in AS400, Navision, Meta4, SAP, Oracle, etc.
You will be able to manage the payment system of outsourced workers through a data centre or labour consultancy with all the functionalities offered by its Human Resources software. Benefit from the data managed by the payroll and optimize time for those responsible for people management.
THE BEST OF BOTH WORLDS: THE COMPANY MANAGES THE EMPLOYEES AND THE CONSULTANCY MANAGES THE EMPLOYEES' PAYROLLS


With OpenHR the organization will be able to centralize payrolls. Whether you have several businesses or delegations, regardless of the payment system in each area, insourced or with a consultancy, the system will unite the data for a single Employee Management. You will see all your employees independently of how your payroll is managed.
With OpenHR the organization will be able to centralize payrolls. Whether you have several businesses or delegations, regardless of the payment system in each area, insourced or with a consultancy, the system will unite the data for a single Employee Management. You will see all your employees independently of how your payroll is managed.
---
A great web technology along with the benefits of APP technology


The best of Native Apps and Web Technology at the service of your company


With OpenHR Core you will have all the necessary tools at your disposal to develop a complete People Management that enhances the Employee Experience of your company.
You will be able to access the system from any WEB browser and with a last generation APP system, you will also be able to do it from your mobile device.
Managers , directors, as well as employees, will be able to access all information from any computer and from any mobile phone without having to depend on any external site managed by third parties such as application stores.Employees can install their APPs. From a link. Your company's PPP will be installed in an agile and efficient way, avoiding interference from third parties in the process.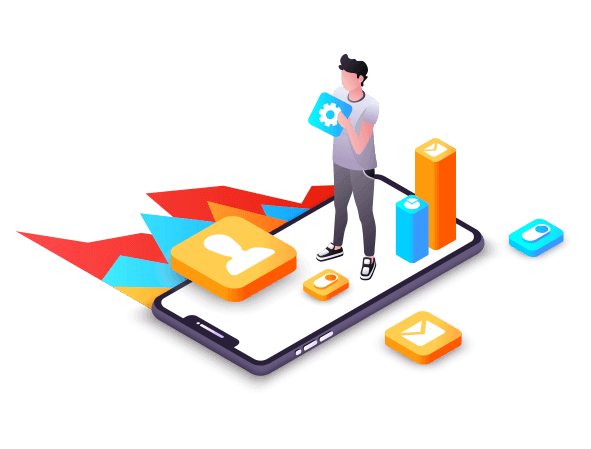 ---
Objects
OBJECTS is the set of solutions that OpenHR provides users so that even without computer knowledge, they can create personlized data and screens within OpenHR. The responsible can associate it to employees or only to the specific responsibles. and apply the workflow they considers most appropriate.
With OBJECTS you will be able to have within OpenHR the multitude of spreadsheets that already exist in all departments and that are associated with the management of our workforce. You will be able to manage them directly in OpenHR's database
WITHOUT PROGRAMMING KNOWLEDGE YOU WILL BE ABLE TO CREATE DATA AND PROCESSES WITHIN OPENHR
If your company still uses spreadsheets to manage employee data, on many computers, and in hard to reach places, OpenHR can help.
You can create all the new data you need, associate it with employees or leave it as departmental information. You can automatically create requests from employees, and incorporate it into a specific workflow for middle management to verify the information, and carry out many other things without limit. IT knowledge or advanced technology knowledge is not necessary to deploy your screens.
Any basic user can import the data from the spreadsheet to have all the information online.
Also, there are no problems with updates or version changes. Totally transparent to the OpenHR client.
---
WORKFLOW


OpenHR incorporates in all programs a very powerful workflow system.
Our workflow system has no limit on approval levels or information. and allows you to create as many levels (with as many managers as your company needs). In the event of absence of a manager, for example, another colleague could step in without major obstacles to the operations of the company.
Workflows are dynamic, because although people can be included, they are also included automatically so that the user does not have to waste time entering data manually.
You will be able to prioritize and organize your own workflow and its different information flows, depending on whether they apply to Training, Performance, Absences, Holidays, etc.
---
Data analysis


Basic reports


OpenHR has a reporting system designed for basic users without advanced technology knowledge. These reports are included in the system's core. The user can choose graphically what data he wants to display and the report will be generated automatically. Execute it as many times as you need without having to design it each time. In addition, it allows you to export the data to spreadsheets, in case you need to manage them in more detail. And each user will be able to see the data of the employees he is in charge of.
FORGET ABOUT SENDING PERIODICAL REPORTS TO DEPARTMENT OR SITE MANAGERS. WITH OPENHR YOU WILL ALWAYS HAVE THE INFORMATION AVAILABLE


SQL Reports


An advanced reporting system. Any user with knowledge of SQL will be able to embed the code within OpenHR reports. It includes selectors, filters, formulas, to each report and much more, and it will be available to all OpenHR users who request it!
Among the features provided by the system are:
The possibility for each manager to visualize the employees data he has access to. Just one report can create as many as we have roles in our workflow.
Turns reports into assets through notifications. Designs of configurable reports with certain characteristics (severance payments, trial periods, more than 50% absences of staff in a certain position etc ). By means of a notification, it informs those responsible directly of what has happened. No need to start the report. The notification will also be available to the manager directly on his mobile device.
The advanced user can create reports that generate tables in the database to connect with other programs, or create web services automatically to launch certain processes.
And all this with the help of our technology department.
Control Panel Connections


The third system to analyze the information generated in OpenHR connects with the tools and knowledge that your company already has.
If your technology department already uses a dashboard system (Qlikview, Oracle BI, COgnos, Tableau, Power BI. Google Data Studio, etc), OpenHR offers a series of APIs that will allow you to access all the data in OpenHR from those tools.
With the help and support of our technology department, your company will apply the knowledge you already have of these tools to all data stored in OpenHR.
In addition, some of these features can be embedded in the OpenHR report code, so that users does not have to execute them from other programs.
---
Ecosystem


OpenHR provides its clients with connections to third party programs. Programs that are already running in your organization, or that complement the functionality of OpenHR. We have a whole catalogue of APIs to connect with many third party software solutions that the company has already incorporated into its services (or may be interested in doing so).
We continue to add new options, so if you would like more information, please do not hesitate to contact us.