OpenHR BI provides your company with access to data for creationing reports and indicators necessary for strategic decision making


From your mobile phone and in any location, you can access OpenHR reports. Middle managers and management will have at their disposal, at any time, the most solid information in real time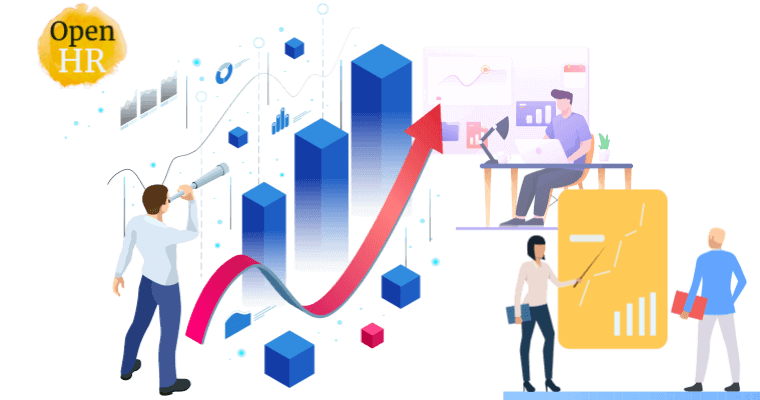 OpenHR is a state-of-the-art software that incorporates the most advanced features for organizations. Therefore, a correct data analysis is essential for the effective functioning of any company.
A powerful data analysis and reporting system, adapted to users, is a tool that companies need to make appropriate strategic decisions.
OPENHR OFFERS YOU A VERY HIGH DEGREE OF PERSONALIZATION THAT ADAPTS TO THE PARTICULARITIES OF YOUR COMPANY
Each manager will see only the data of the employees he is in charge of. Each line manager or manager will be aware of all the information on the employees they are responsible for in a segmented way.
EACH MANAGER WILL ONLY SEE THE DATA OF THE EMPLOYEES THEY ARE IN CHARGE OF
---
An advanced reporting system. With this system, any user with knowledge of SQL will be able to embed the code within OpenHR reports. It includes selectors, filters, and formulas in each of the reports. And they will be available to all OpenHR users who need it.
Among the features provided by the system are:
The possibility for each manager to visualize the data of the employees he has access to. With a single report create as many roles as we have in our workflow.
It turns reports into assets through notifications. It designs configurable reports with certain characteristics (severance payments, trial periods, absences of a certain percentage of the staff members etc). Directly notifies the person in charge of any event without needing to start the report. In addition, the notification will be sent directly to the mobile phone.
The advanced user can create reports that generate tables in the database to connect with other programs, or create a web service automatically to trigger certain processes.
All with the help of our Support Team.
---
CONTROL PANEL CONNECTIONS
The third system to analyze the information generated in OpenHR allows you to connect with the tools and knowledge that your company already possesses.
If your Technology department already uses a particular system of Dashboards (Qlikview, Oracle BI, COgnos, Tableau, Power BI. Google Data Studio, etc), OpenHR offers a series of APIs that will allow access to all data in OpenHR from these tools.
With the help and support of our technology department, your company will apply the knowledge you already have of these tools to all data stored in OpenHR.
In addition, in some of these tools, you can embed the report code within the OpenHR options, so that users do not have to run them from other programs.
OpenHR has a number of APIs to connect the Database to dashboard software from other companies. You will be able to apply the knowledge acquired in your company from those tools, and adapt them to the creation of reports, Dashboards and KPIs with the data stored in the system.